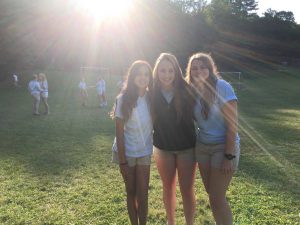 My post is a bit delayed this week – as last weekend I broke my foot.  I would like to have a clever, fun story – like, I did this dancing on a bar and I fell off.  But this would not be true – I simply stepped off the sidewalk, my foot twisted under me and I fell gracefully to the ground.  Thus the fracture I have is known as the dancers fracture.  Thank you to Orthopedic One for your care and diagnosis and the walking shoe!
I hope you enjoy this week's podcast.  Dr. Joseph Hofmeister joins me and I have the link to his website on mine – so you can find his resources easily.  Dr. Joe makes the diagnosis of cancer easier for his patient as he takes the complicated medical jargon and makes it understandable for his patients.
I am frequently asked did the diagnosis of cancer scare me – and I would say for about a hot two seconds.  The first was – how will I tell my family and will they be ok – and the second was what will the treatment do to me?  I never had the fear of not knowing the medical jargon.  I knew the system I was entering and was comfortable that the challenges I might face in the system, I could deal with and get through.  Dr. Joe helps all of his patients, and anyone who reads his book or engages with him on his multiple social platforms, to make this giant leap of knowledge and join him on the other side.  I so appreciated the time Dr. Joe gave to me for this podcast and I hope you do as well – and find value in what he shares!
Enjoy the photo of our daughters at summer camp – Camp Jeanne D'arc – a most beautiful, empowering and peaceful place on this earth!