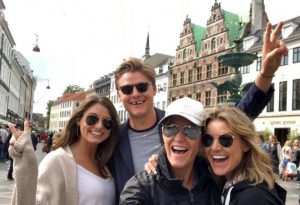 Jennifer continues to spread her legacy of live large and live long.  Enjoy listening to the transition of living her legacy following Phil's passing.
And read her book and pass it on- both the book and the podcast.  So much to  learn from her and her family's journey!  Phil would be so proud of them.
Here is her website to learn more:  http://jenniferlcarroll.com/
Here is her book – available for purchase on amazon and audible – and other sources as well.  http://jenniferlcarroll.com/books/
If live large, live long and Beyond Invincible resonate with you – connect with Jennifer.  She can chat with you – or speak to your group about this message.  It certainly comes from the heart!  Thank you Jennifer for sharing your story with "I've got skin in the game"  – you certainly do!