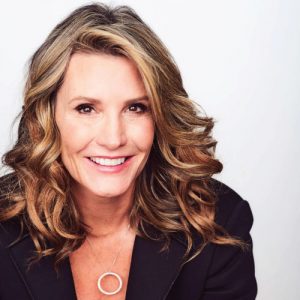 Welcome Jennifer Carroll.   As a journalist, she is a fantastic storyteller and she has many stories to tell! This is part one of a two part podcast.   I met Jennifer in Geneva shortly after her husband passed away from  prostate cancer.  We had the common thread of approaching cancer with positive mindset and actions.  Her sharing of the journey with her family on YouTube in a series called Following Phil was inspirational to me and I have deep gratitude that she and her family shared their journey so others could observe, learn, and appreciate what the family and Phil were experiencing.  Since then Jennifer has written books, encouraged proactive health care testing for men, traveled the world with friends and family, and continued on her quest to honor the beyond invincible legacy she created with her husband Phil.  Learn how habits developed in life, such as be positive, the chuck-it-bucket and the one thing helped sustain her as she lived a normal family life, into the world of cancer and illness and through the valley of grief and healing.  Jennifer's new book Beyond Invincible is on kindle and hard copies available in mid October.  This link will take you to ordering her book.  Here is Jennifer's website where you can find all of her messages and the multiple ways to communicate with her via social media and email.
Here is a poem Jennifer shared with me that she wrote shortly after Phil's death.  I appreciate Jennifer's strength in sharing her journey and the honesty of this poem.
Alone and Afraid
by Jennifer  Carroll
My life was not my own
Together we were one
I was caught in your orbit
Revolving around you
Craving your sun
It was my safe place
My sanctuary
My trench in the war
Beside the one I love
…The man I adore
Now you're gone and…
I'm alone and afraid in a world I've not made
Trying to find a new sun
New purpose… new passion…new beginning
And then…
I will find my fix
And rediscover Jenn again!
Never did I dream, at this stage of life
We would be apart
I must keep searching to find the rainbows after the rain
And healing the hurt in my heart
Grief is like a shipwreck
Struggling for breath as the storm tears apart the world you know
Waves cashing down pulling you into the darkness below
You hold on tight to the wreckage
With a firm grip on never letting go
In time, the waves come farther apart
Not as bold, not as strong, not as fast
You can see them building from afar
You can prepare for their attack
Still desperately hanging onto the broken pieces of your past
Then they pass…and there is calm in the storm
You find yourself drifting, surviving, dreaming once again
Of the sun and the life that was
Not now…but back then.
I find strength in the memory of you holding my hand
Dancing and laughing and walking in the sand
Watching the hummingbirds
Marveling at their glory
Now, they've come to symbolize our story
They float free of time
Represent love and hope
I never want to truly let you go
Like a scar left behind from the shipwreck
A reminder to keep sailing
With all hands on deck
I will keep breathing, moving on and searching for the sun
There's a flicker of light in my future
With one life over…a new one has begun.
I will always love you and miss you on this new journey of life
For the greatest blessing God gave me was you!
I loved being your lover, your friend, and your wife!
Jennifer has again inspired me.  As I approach the end of my treatment in early October, I can begin to imagine the multiple small steps back to wellness.  I look forward to posts from October forward talking about regaining physical strength and feeling back to myself.  Kind of reminds me of pregnancy – it takes nine months to have a baby – and takes time to recover.  I look forward to the recovery.